CLC's approach to college preparation and application goes beyond just providing expert guidance. We offer 24/7 attention and personalized care, drawing on our extensive experience to ensure that students receive the support they need throughout the entire process. In addition to academic guidance, we assist students in navigating the challenges of high school, gaining practical experience through internships, honing their leadership and communication skills, and exploring new academic and extracurricular opportunities to build the strongest possible college application.
"I want to thank you for all the love and care you have given me over the past 4 years. You held my hand, showed me my potential, and did everything to help me reach it. CLC has been and will be a source of hope and strength for me, not only for me but also for parents, teachers, and children. Thank you for everything you have given me: knowledge, opportunities, family"
"Thank you for this AMAZING experience and the great support throughout this journey! Very happy and honored to be part of the CLC family!"
"I am grateful for every moment you invested in me, from the very first day I came to CLC. A thank you is not enough! I owe you a lot. You understood my goals, and you believed in me. Next step I know I'm leaving for San Francisco!"
"Thank you from the bottom of my heart for all the support, psychological and academic. Who would have thought that in such a short time the dream would come true?! You were and always will be family to me!"
"Ms. Peppy and the CLC family, we did it!!! After 4 whole years, what I was preparing for has come true!! Together we succeeded and dominated America's top Universities. From New York to Los Angeles, all of America is waiting for the CLC's students, just like me! Thank you!!!
Strategic Application Branding
We will help you stand out and make a compelling case of your abilities and interests by showcasing your intellectual curiosity outside the classroom, your passions, interests, and leadership through sports, community service, student councils, school clubs, and cultural clubs, and relevant internships.
Comprehensive Student Profile Evaluation
Our expert consultants will conduct a comprehensive review of your academic accomplishments, extracurricular activities, leadership roles, community involvement, and more, to identify your strengths and areas for improvement with precision.
Thoughtful School List Selection
Our consultants will work closely with you to curate a well-balanced list of reach, target, and safety schools that align with your academic and personal preferences, taking into account factors such as location, size, programs, and campus culture to ensure a thoughtful selection.
Exceptional Common Application Personal Statement
Our experienced consultants will provide expert guidance in crafting an engaging and well-written personal statement that reflects your unique voice and aligns seamlessly with your application branding, ensuring your essay stands out among the competition.
Tailored Supplemental Essays
We offer customized guidance on how to approach and tailor your responses to supplemental essays required by different colleges, helping you showcase your genuine interest in the institution and making your application truly standout.
Effective Recommendation Letter Advice
Our consultants will assist you in strategically selecting strong recommenders and provide guidance on how to request letters, provide the necessary information, and follow up with appreciation, ensuring that your recommendation letters are impactful and support your application.
Successful Interview Preparation
We will thoroughly prepare you for interviews through extensive research, practice, and etiquette guidance, helping you confidently navigate interviews and leave a positive impression on admissions officers.
Strategic Deferral and Waitlist Guidance
If you receive a deferral or waitlist decision, our consultants will provide strategic guidance on the next steps, including submitting additional materials or expressing continued interest, maximizing your chances of acceptance.
Prompt Follow-up Questions
We actively encourage you to seek clarifications and guidance from our experienced consultants, admissions officers, or current students, ensuring that you have the information you need at every step of the application process.
Informed Final Choice Assistance
Our team will provide comprehensive guidance in evaluating acceptances and making a final decision, considering factors such as financial aid offers, programs, campus culture, location, and personal preferences, empowering you to make a well-informed choice that aligns with your long-term goals.
We get to know you, we develop you and we present you, using our rich experience with college admissions and our unique and extensive network.   
The CLC Team not only provides students with unique learning opportunities but also fosters a sense of community engagement and social responsibility among the student body.
CLC's OWN MENTORSHIP PROJECTS
Under the close guidance of experienced mentors who are members of the CLC Net alumni and friends network, students are encouraged to pursue their passions and develop critical research skills. Through the CLC Mentorship Projects, students have the chance to engage in hands-on learning, collaborate with peers, and make meaningful contributions to their fields of interest.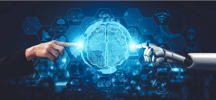 SCIENCE
SUSTAINABILITY
ECONOMY
POLITICS
YOUTH AND SOCIAL ISSUES
CLC's OWN VOLUNTEERING DRIVES
The CLC Team organizes its own volunteering drives in collaboration with local charities and NGO's and encourages students to participate in projects such as community service projects, environmental initiatives, and social advocacy campaigns. By participating in CLC Volunteering Drives, students have the opportunity to develop important values, such as empathy, compassion, and civic responsibility, while making a meaningful difference in the lives of others.
Our students become members of our esteemed network club that spans the globe, with alumni and friends holding high positions in various industries, businesses, and academia. Our extensive network of professionals provides unparalleled opportunities for career advancement and business growth.
Over 27 Years
of Experience
Universities where our students have been accepted (indicative)